Sunrise

4:49 am

54:00

Minutes
MWLLO Celebrates
International Women's Day
8 March 2022
MWLLO Celebrates
 ARABIC LANGUAGE DAY
"Arabic Language, a bridge between civilisations"
MWLLO Celebrates
International Day of
Women and Girls in Science
MWLLO Celebrates
World Day of Social Justice
20 February
MWLLO Celebrates

اليوم الدولي للقضاء على العنف ضد المرأة




International Day for the Elimination of Violence against Women
25 November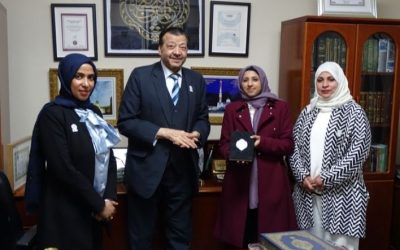 Ms Zara Muhammad - Secretary-General of the Muslim Council of Britain (MCB) visited the Muslim World League London Office, where she met the Regional director of the office, Dr Ahmed Makhdoom and...
read more
Muslim World League London Office
46 Goodge Street,
London, W1T 4LU,
United Kingdom
020 7636 7568

Is the Mosque open every day?
Yes, the mosque is open everyday during the five prayer times
What is the office hour?
Office hour is from 10 am to 5pm during the weekdays only.
How many Jummah Prayers do you have?
We have only one Jummah prayer and it is during 1 to 2 pm. Please see the home page
Do you have Women prayer room?
Yes, we have women prayer room in the ground floor near the entrance. We also have separte women toilet and wudo room in the basement.
Do you have Arabic and Quran classes?
Yes, the mosque have various programs all around the week. 
We have speacial Arabic and Quran teaching class for children in the weekend.
For more information please email or contact Mr. Fathi for this regard.